A Map for even more encounters! Volume 2 Big & Giant Books of Battle Mats released October 1!
A map for any encounter at your fingertips! Loke Launch Big & Giant Books of Battle Mats Volume 2 so you can pick up your copy from your FLGS or favourite online retailer from October 1. These additions to the award-winning fantasy RPG map book range carry on the adventure. New maps cover every popular encounter area! Save hours preparing for game night because now you have 60 maps at your table. So you can cover everything from random encounters through to boss battles.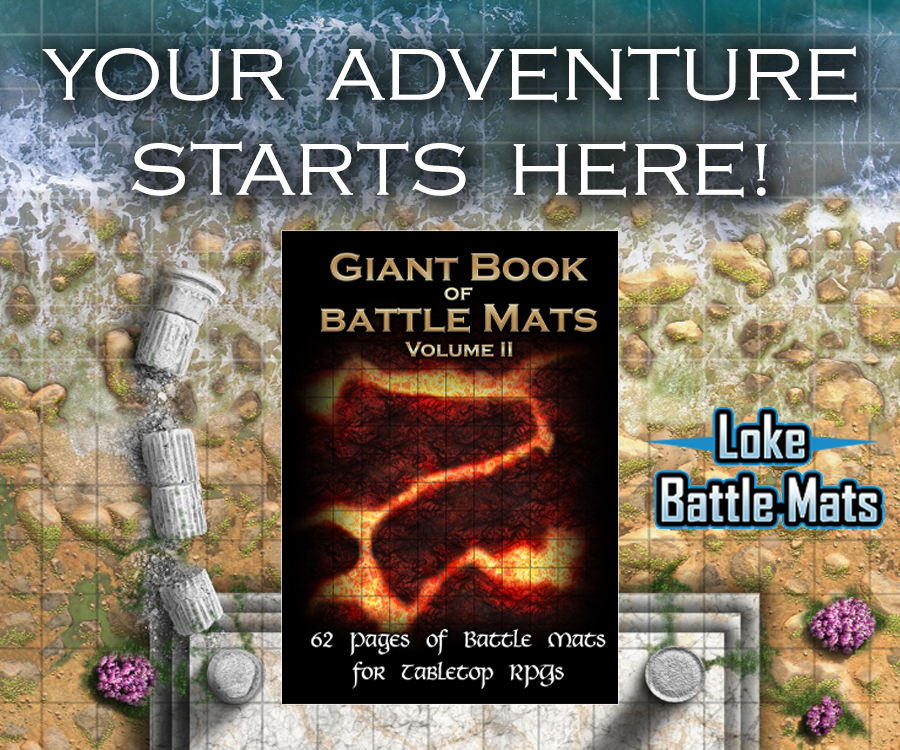 Lay Flat and Wipe Clean
An RPG Map for any encounter at your fingertips in a book that travels with you and fits on your shelf. Opens to create huge RPG encounter maps. The maps are wipe clean and themed to be customisable and reusable to suit any encounter.
The 360° spine allows the book to lay open flat or fold in half so it will fit smaller encounters or spaces. Because these books are adaptable for your requirements theyallow you to play each page map individually or both pages as a larger map.
Save game prep time and eliminate the need to draw maps on the spot!
Our maps are detailed and immersive and designed to just let the game flow!
These books sparks the imagination and allow game masters to easily track encounter without the need to draw the area first. Maps can be easily adapted for specific scenarios to fit the encounter.
With standard Entry/Exit points on key maps The Big & Giant Books of Battle Mats Volume 2 are compatible with the Loke BattleMats® map book range. Because you align multiple books to create larger bespoke maps.
Key features
Available in 2 sizes to suit available space and encounters.
Lay flat wipe clean Maps in a handy book.
360° spine allows the books to lie flat or fold completely in half
Play each map page individually or lay the book flat to play across the 2 complimentary opposing pages.
Time saver –   reduces game prep time and no more drawing maps mid game.
Track tactical combat and immerse yourself in the adventure!
The Big Book of Battle Mats Volume 2
Portable and easily storable, sized the same as your rulebooks!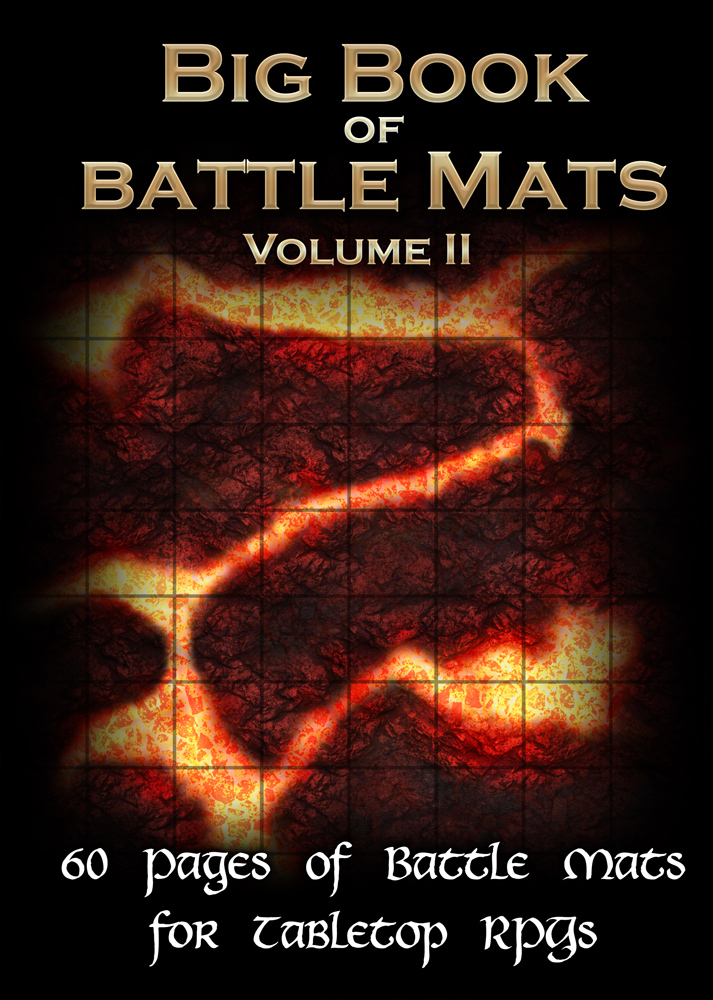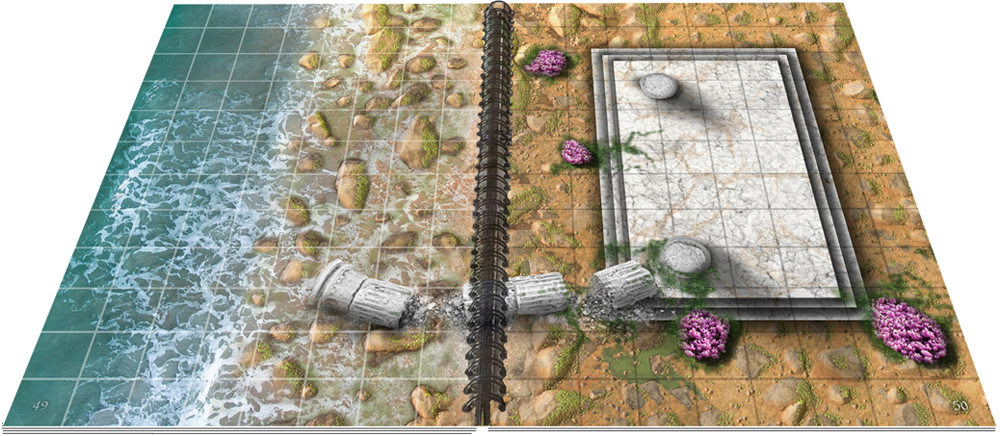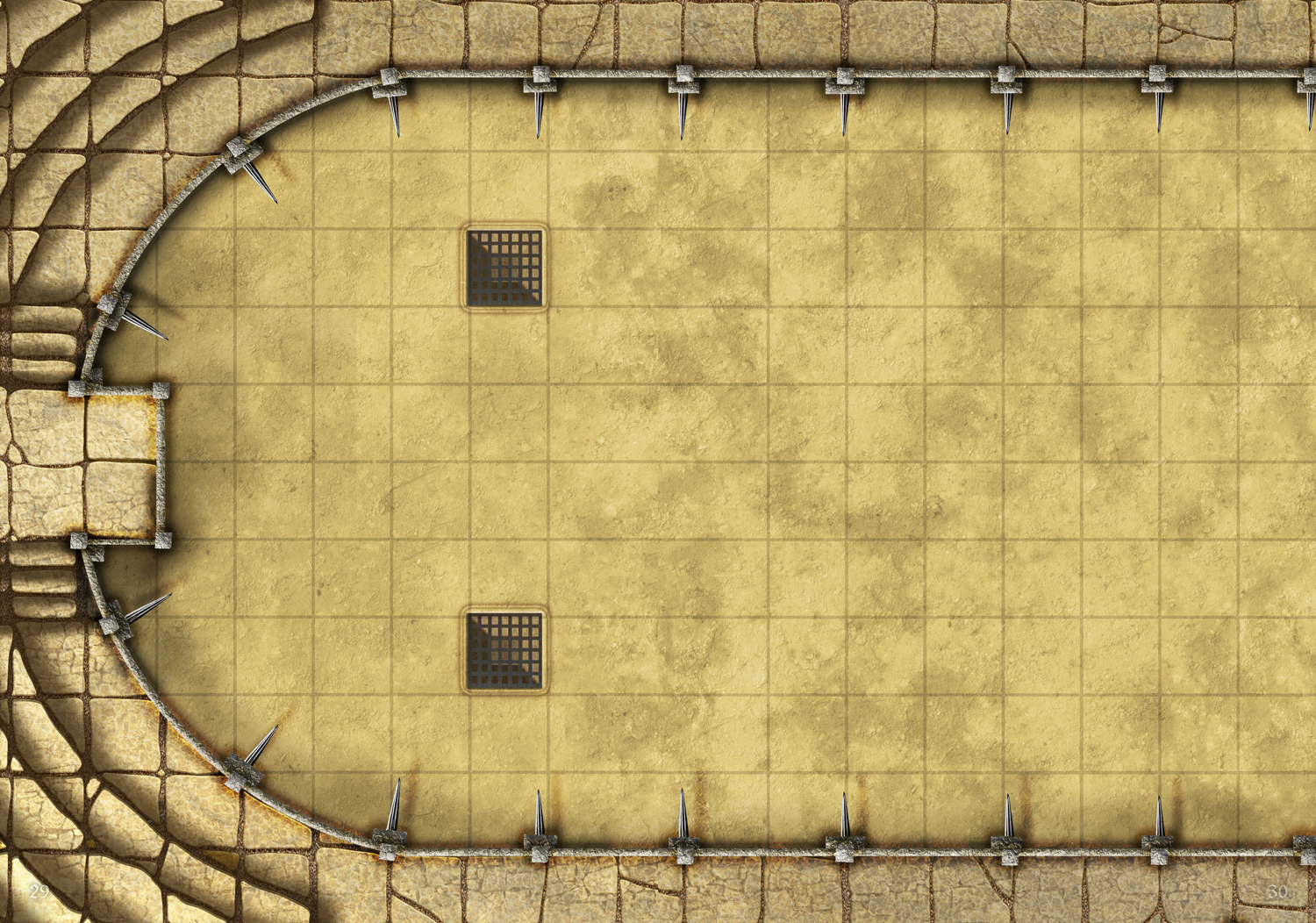 The Giant Book of Battle Mats Volume 2
Larger maps for bigger tables and encounters!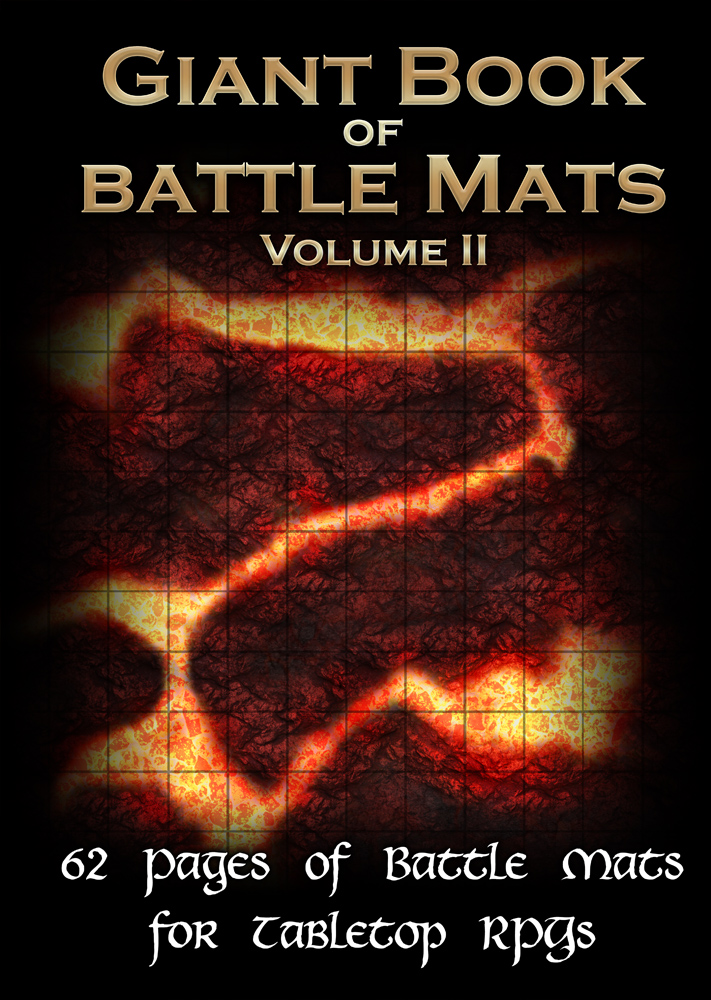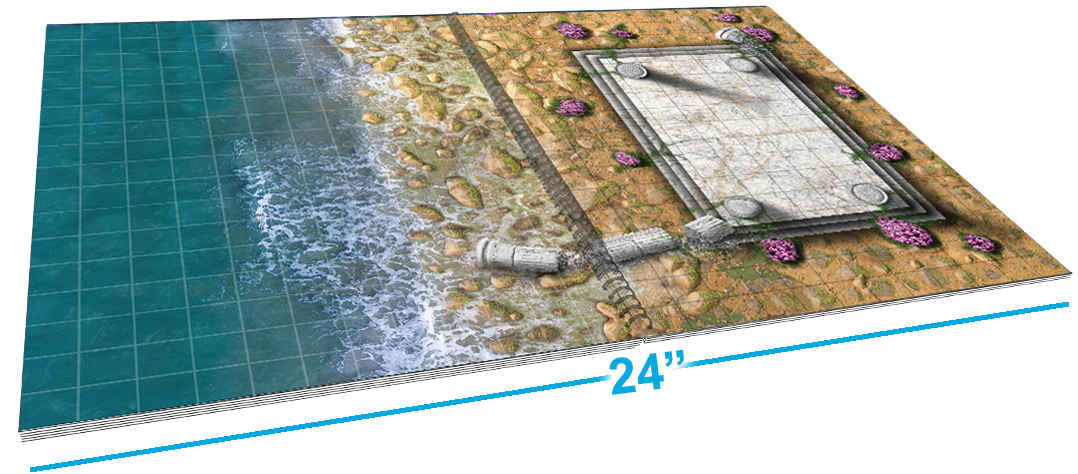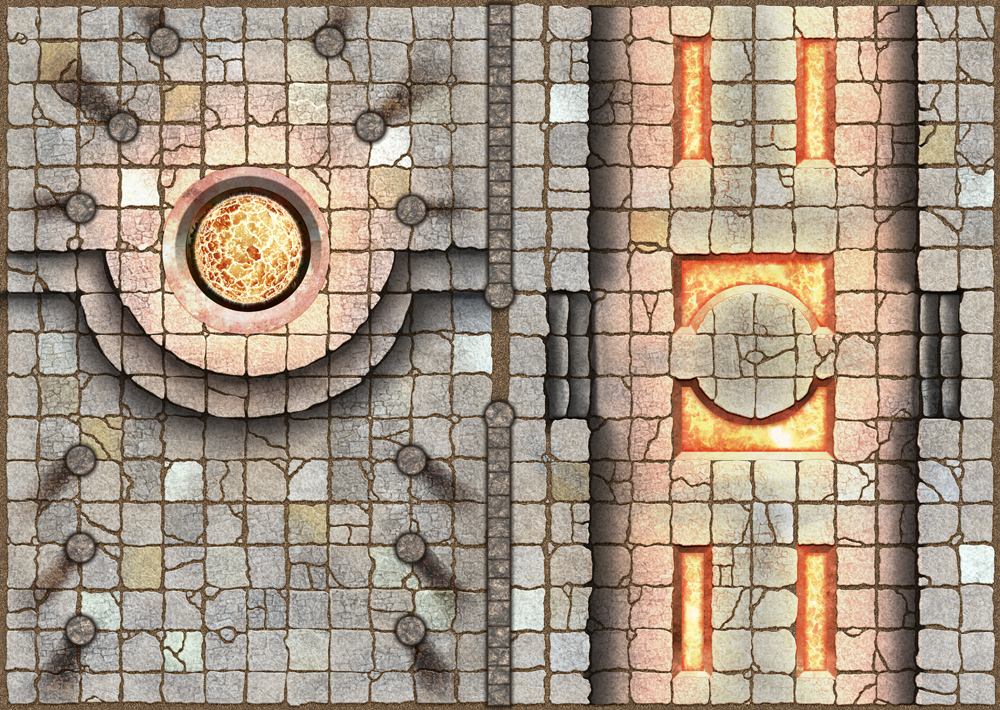 Just Open & Roll.
The Big Book of Battle Mats Volume 2 and the Giant Book of Battle Mats volume 2 will be available from FLGSs and online retailers from October 1.
More information www.lokebattlemats.com
 Preorder Now!